Mdukatshani Jewelry and Art project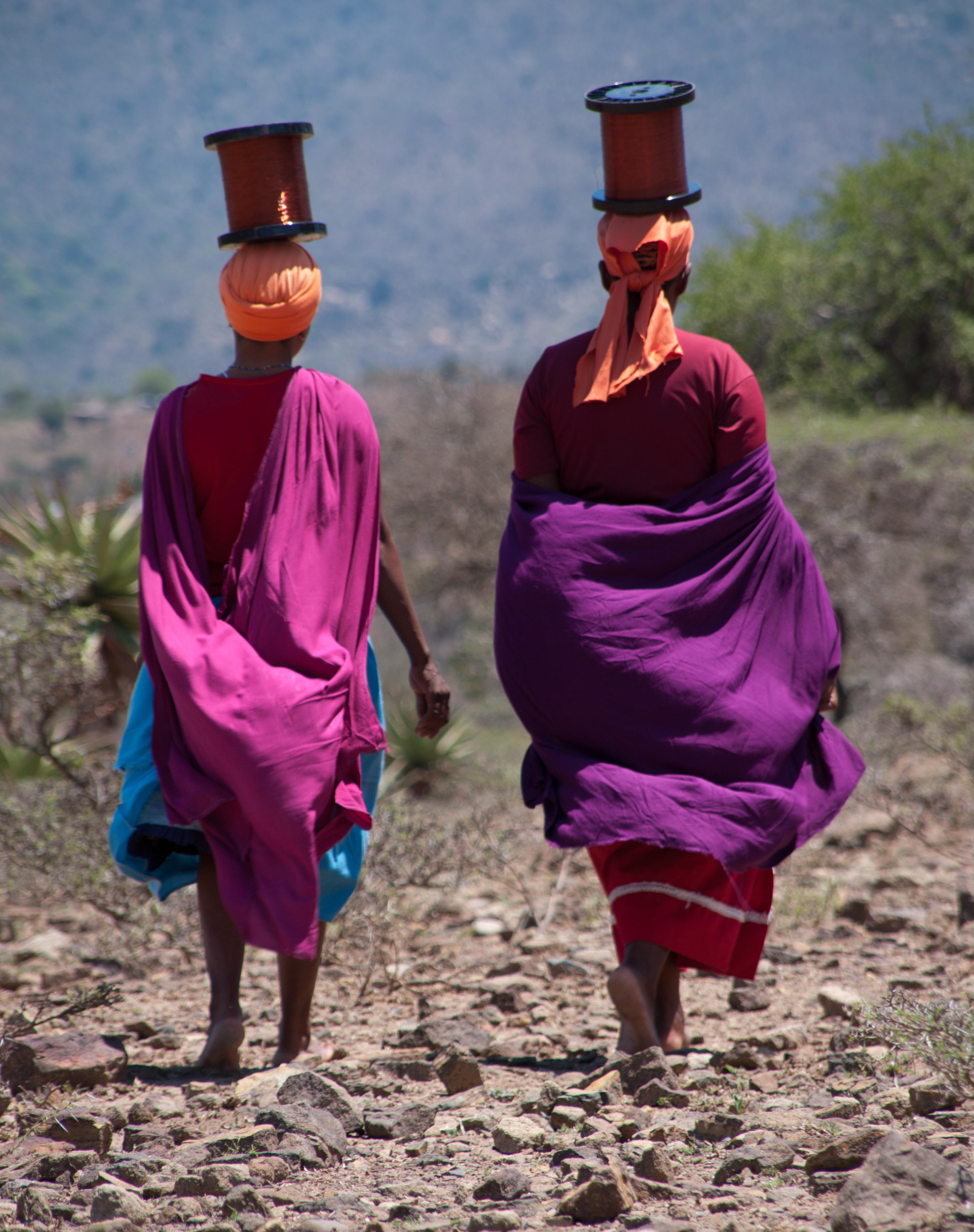 The Mdukatshani artisans live among the hills of Msinga, one of South Africa's poorest and most arid areas, and until fairly recently, the center of the gun trade in South Africa. Although there are few families who have no experience of violence, in the past ten years AIDS has become a killer, and in 2006 Msinga was in the headlines with the appearance of a deadly, multi-drug-resistance form of TB.
These artisans work from home, sharing loss as well as laughter. Some are innovators, some are plodders, but most are still bound by tribal tradition. Each woman specialises in different kinds of articles. Some are needlewomen, making jewelry, others work with fine gauge industrial copper wire making items such as woven beaded eggs, bangles, and different kinds of bowls. Both beadwork and wirework are traditional crafts – the wirework, in particular, being a link with a decorative tradition that goes back almost 1000 years.
In many instances, the artisans are the breadwinners in their families, and they support many livelihoods. Almost half of the artisans are widows, observing their three year mourning period by wearing black, grey or white- a colour denoting the status, and setting them apart at social events. The three years is a long, lonely period when handcraft becomes a lifeline. Even in good times it is more than work. It is an expression of the spirit, a hope for happiness.
In the 35 years since the project has started, Mdukatshani's customers have included celebrities such as Elton John, Princess Michael of Kent, Paloma Picasso, Aretha Franklin, Jacqueline Bisset ect, while the project was commissioned to produce jewellery for two haute couture collections for the French designer Yves Saint Laurent.
Artisans are experienced and adaptable and while they produce standard items for the Mdukatshani range they are always ready to try something new, regularly providing 'the hands' for the ideas of outside designers.